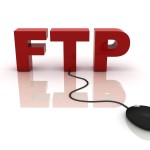 Over hoe VSFTP moet worden geinstalleerd is veel te vinden op internet.
Echter in combinatie met  pam_pwdfile authenticatie niet.
In deze tutorial ga ik VSFTP installeren door middel van Pam_pwdfile authenticatie.
Dit laatste betekend dat ik 'virtuele' gebruikers ga aanmaken die kunnen inloggen. Het voordeel hiervan is dat deze gebruikers geen SSH of andere toegang kunnen verkrijgen tot het systeem.
De volgende software gebruik ik hiervoor:
Ubuntu 12.04
VSFTPD 3.0.2
Installeren
Installeer eerst de vsftpd package samen met de pam_pwdfile
apt-get install vsftpd libpam-pwdfile
Pas in /etc/vsftpd.conf de volgende instellingen aan:
anonymous_enable=NO
als deze aan staat kunnen gebruikers zonder een gebruikersnaam en wachtwoord in te typen verbinding maken met de server. Dit is erg onveilig omdat iedereen bestanden kan lezen/schrijven naar de server.

local_enable=YES
Dit geeft locale users (uit /etc/passwd) de mogelijk om in te loggen.
write_enable=YES

Deze moet aan staan zodat gebruikers ook bestanden kunnen uploaden
chroot_local_user=YES
Voor de veiligheid; gebruikers kunnen alleen in hun home dir komen als dit aan staat. Hierdoor wordt voorkomen dat gebruikers ook configuratie bestanden van de server kunnen aanpassen of bij elkaars bestanden kunnen komen.
Verander de PAM service.
Dit is de authenticatie die linux gebruikt. VSFTPD maakt gebruik van deze authenticatie:
pam_service_name in vsftpd.conf from "vsftpd" to "vsftpd_local_and_virtual".
Na het installeren van Vsftpd in combinatie met pam_pwdfile voor de authenticatie, kreeg ik de melding:
connected: PAM unable to dlopen(pam_pwdfile.so): /lib/security/pam_pwdfile.so: cannot open shared object file: No such file or directory
Dit is op te lossen door de volgende library te installeren:
apt-get install libpam-pwdfile
Hierdoor wordt de library geinstalleerd en kan in het bestand /var/log/auth.log worden gezien of de authenticatie slaagt.