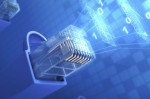 Er zijn verschillende Linux distributies die allemaal een eigen manier hebben van het netwerk configureren.
Via de grafische schil zoals Gnome is het vrij eenvoudig. Maar voor servers moet het via tekstbestanden.
Aangegeven moet worden of de server een statisch ip heeft of via DHCP een IP adres krijgt toe gewezen.
Het IP adres, subnet mask, DNS servers etc.
Hieronder staat beschreven hoe het per disto moet.